North America Chapter

American Society for Metabolic and Bariatric Surgery (ASMBS)
The American Society for Metabolic and Bariatric Surgery (ASMBS) is the largest society for this specialty in the world.
The vision of the Society is to improve public health and well being by lessening the burden of the disease of obesity and related diseases throughout the world.
Founded in 1983, foremost American surgeons have formed the society's leadership and have established an excellent organization with educational and support programs for surgeons and integrated health professionals. The purpose of the society is to advance the art and science of bariatric surgery by continued encouragement of its members to carry out the following mission: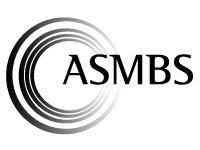 To improve the care and treatment of people with obesity and related diseases.
To advance the science and understanding of metabolic surgery.
To foster communication between health professional on obesity and related conditions.
To be the recognized authority and resource on metabolic and bariatric surgery.
To advocate for health care policy that ensures patient access to high quality prevention and treatment of obesity.
To be a highly valued specialty society that serves the educational and professional needs of our diverse membership.

President: John Morton

Member at Large: Mehran Anvari
Societies of the North American Chapter up to June 2017.